Free Relax Essential Oil Sample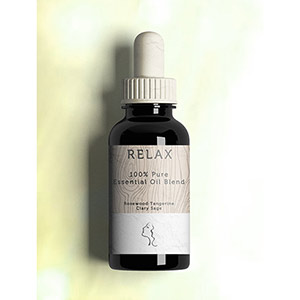 No doubt sometimes you want to relax. Stress which you're experiencing at home and work makes you feel exhausted. In such a case, you might try a relax essential oil blend provided by FavoSpa.
Thanks to a proper mixture of various essential oils, you may relax, at least according to the data provided on the FavoSpa official website. Are you ready to try something new? What about 100% Pure, Blend of Rosewood, Clary Sage, and Tangerine essential oils?
Previous freebie: Free Brazilian Menthol Sample Pack
Next freebie: Free Lavender Essential Oil Sample
In order to request Free Relax Essential Oil Sample, all you need to do is just click "Get FREEBIE", and you will see the free offer opened in a new tab. Next, you will get to the official page of FavoSpa, the company/brand, which is responsible for the free offer. BRUIT is in no way responsible for free samples & stuff presented on the FavoSpa website. BRUIT only provides links to freebies provided by FavoSpa. If you have some questions regarding Free Relax Essential Oil Sample, please contact FavoSpa for further details. Browse the "Free Essential Oil Samples" category if you want to discover more free samples.
Category: Free Essential Oil Samples
Related Freebies