Free Simply Bananas Banana Vital Fruit Bar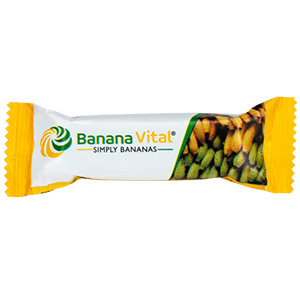 As the one who follow a healthy diet, you no doubt would like to receive an all-natural, gluten free, vegan, non-GMO fruit bar, isn't it? If so, please follow the link to visit the Banana Vital LLC official website and complete the form.
But hurry since the promotion may end soon. Harvested at the peak of their nutrient value, we use only Premium Yellow & Green Bananas plus Citric Acid to maintain freshness. Submit the form and the free samples will be sent right to your doorstep in the mail.
Previous freebie: Free Makeup Professional Liquid Foundation
Next freebie: Free Platinum Yeast From Red Star
In order to request Free Simply Bananas Banana Vital Fruit Bar, all you need to do is just click "Get FREEBIE", and you will see the free offer opened in a new tab. Next, you will get to the official page of Banana Vital LLC, the company/brand, which is responsible for the free offer. BRUIT is in no way responsible for free samples & stuff presented on the Banana Vital LLC website. BRUIT only provides links to freebies provided by Banana Vital LLC. If you have some questions regarding Free Simply Bananas Banana Vital Fruit Bar, please contact Banana Vital LLC for further details. Browse the "Free Food And Drink Samples" category if you want to discover more free samples.
Category: Free Food And Drink Samples
Related Freebies