Free Samples Of R5 Aminos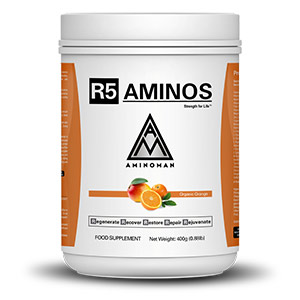 We bet you know that you must recover after a workout. And professional sportsmen use aminos for such a goal. Don't miss a chance to try R5 Aminos that were developed by elite sports nutritionist, Matt Lovell, to aid recovery post exercise and deeper more restful sleep for professional athletes.
This product received a lot of 5-star reviews within the past decade. And no doubt you should try it out. Follow the link below to visit the Omnisend official website and complete the form. Answers a row of questions and click the "Apply for a sample" button. And the free amino samples will be sent to your shipping address in the mail.
Previous freebie: Free K-Y Personal Lubricant Sample
Next freebie: Free Trinova® Household Product Samples
In order to request Free Samples Of R5 Aminos, all you need to do is just click "Get FREEBIE", and you will see the free offer opened in a new tab. Next, you will get to the official page of Omnisend on behalf of Amino Man, the company/brand, which is responsible for the free offer. BRUIT is in no way responsible for free samples & stuff presented on the Omnisend on behalf of Amino Man website. BRUIT only provides links to freebies provided by Omnisend on behalf of Amino Man. If you have some questions regarding Free Samples Of R5 Aminos, please contact Omnisend on behalf of Amino Man for further details. Browse the "Free Protein And Supplement Samples" category if you want to discover more free samples, or explore the parent category — "Free Food And Drink Samples."
Category: Free Food And Drink Samples, Free Protein And Supplement Samples
Related Freebies