Free Zoneperfect Macros Bars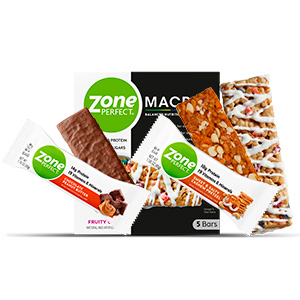 No doubt you'd like to try balanced nutrition that not harm your health, but instead makes you feel much better. Your body requires proteins. However, you can't refuse sweet. In such a case, we'd recommend you to try MACROS from Zone Perfect.
The bar contains 40% carbs for energy, 30% protein for strength, and 30% fat. Follow the link below to request a free sample of the Zone Perfect MACROS bar.
Previous freebie: Free L'Oreal Hair & Skin Care Samples For Product Testers
Next freebie: Free Dollar General Beauty Bag
In order to request Free Zoneperfect Macros Bars, all you need to do is just click "Get FREEBIE", and you will see the free offer opened in a new tab. Next, you will get to the official page of Abbott Laboratories, the company/brand, which is responsible for the free offer. BRUIT is in no way responsible for free samples & stuff presented on the Abbott Laboratories website. BRUIT only provides links to freebies provided by Abbott Laboratories. If you have some questions regarding Free Zoneperfect Macros Bars, please contact Abbott Laboratories for further details. Browse the "Free Protein And Supplement Samples" category if you want to discover more free samples, or explore the parent category — "Free Food And Drink Samples."
Category: Free Food And Drink Samples, Free Protein And Supplement Samples
Related Freebies