Free Electrolyte Drink Mix By Sos Hydration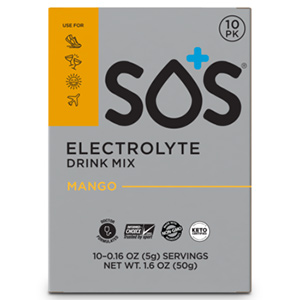 Are you suffering from dehydration? Did you know that there is a remedy developed by leading doctors conjointly with military experts and professional sportsmen? Let us introduce an Electrolyte Drink Mix developed by SOS Hydration, an SOS Rehydrate brand.
Would you like to try it out for free? Fortunately, you have a chance to order a free sample at no cost thanks to Social Nature. Follow the link below and click the button "APPLY TO TRY" to claim your free sample.
Previous freebie: Free Copy Of Field & Stream Magazine
Next freebie: Free Vagisan Protective Ointment
In order to request Free Electrolyte Drink Mix By Sos Hydration, all you need to do is just click "Get FREEBIE", and you will see the free offer opened in a new tab. Next, you will get to the official page of SOS Rehydrate, the company/brand, which is responsible for the free offer. BRUIT is in no way responsible for free samples & stuff presented on the SOS Rehydrate website. BRUIT only provides links to freebies provided by SOS Rehydrate. If you have some questions regarding Free Electrolyte Drink Mix By Sos Hydration, please contact SOS Rehydrate for further details. Browse the "Free Health And Hygiene Samples" category if you want to discover more free samples.
Category: Free Health And Hygiene Samples
Related Freebies