Free Lypo-C Vitamin C Sample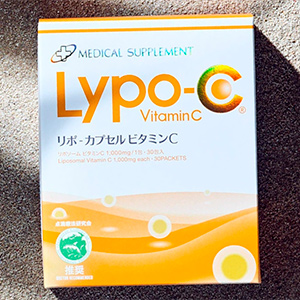 Perhaps you know that Japanese are weird. And this free offer is quite obscure. The Japanese brand Lypo-C has invented an innovative product based on Vitamin C. And you have a chance to claim a free sample. But the process of submission is quite questionable.
This is because of the website where the free sample form is placed. You will have to scroll down a lot since the website is not optimized for mobile devices. But still, eventually you will see a form. Submit the form. The company accomplishes delivery overseas.
Previous freebie: Free Pyndela Golden Collagen Eye Patches
Next freebie: Free Sleep Overs Youth Pants
In order to request Free Lypo-C Vitamin C Sample, all you need to do is just click "Get FREEBIE", and you will see the free offer opened in a new tab. Next, you will get to the official page of Lypo-C Vitamin C Official, the company/brand, which is responsible for the free offer. BRUIT is in no way responsible for free samples & stuff presented on the Lypo-C Vitamin C Official website. BRUIT only provides links to freebies provided by Lypo-C Vitamin C Official. If you have some questions regarding Free Lypo-C Vitamin C Sample, please contact Lypo-C Vitamin C Official for further details. Browse the "Free Health And Hygiene Samples" category if you want to discover more free samples.
Category: Free Health And Hygiene Samples
Related Freebies