Free Carrot Blemish Serum From Aprilskin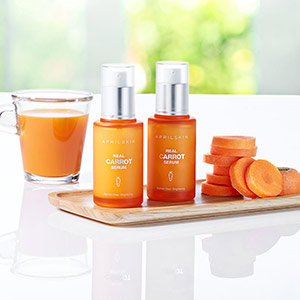 Do you want to get rid of banish blemishes and whiteheads on your face. If so, you can't miss a chance to try a Carrot Blemish Serum From provided by Aprilskin. The production of this Korean skincare brand is available for the international shipping, thanks to the 0.8L platform.
If you want to order a free sample, please follow the link below and you will get to the 0.8Liter official website. Click the button "Try Free" and follow the further instructions. Please note that the promotion may end soon since only 30 samples are available for free.
Previous freebie: Free Verb Energy Bar
Next freebie: Free McGee & Co. Catalog
In order to request Free Carrot Blemish Serum From Aprilskin, all you need to do is just click "Get FREEBIE", and you will see the free offer opened in a new tab. Next, you will get to the official page of 08liter Corp., the company/brand, which is responsible for the free offer. BRUIT is in no way responsible for free samples & stuff presented on the 08liter Corp. website. BRUIT only provides links to freebies provided by 08liter Corp.. If you have some questions regarding Free Carrot Blemish Serum From Aprilskin, please contact 08liter Corp. for further details. Browse the "Free Skincare Samples" category if you want to discover more free samples.
Category: Free Skincare Samples
Related Freebies