Free Gum Disease Gel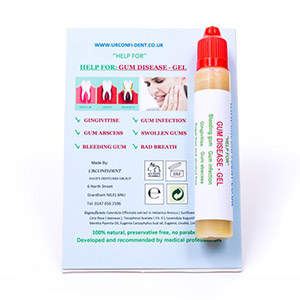 Do you experience gum issues? Do you want to find a remedy? No doubt you would like to try a gum disease gel for free. It's simple to claim the free sample. Just follow the link below to visit the URconfi-dent official website and fill out the form.
Once you've done, select the checkbox "I agree with the terms of service and privacy policy," and click the "submit" button. Please note, the free samples will be sent to the UK addresses only.
Previous freebie: Free Eucerin Hyaluron-Filler Moisture Booster
Next freebie: Free La Tourangelle Organic Salad Dressings
In order to request Free Gum Disease Gel, all you need to do is just click "Get FREEBIE", and you will see the free offer opened in a new tab. Next, you will get to the official page of URconfi-Dent, the company/brand, which is responsible for the free offer. BRUIT is in no way responsible for free samples & stuff presented on the URconfi-Dent website. BRUIT only provides links to freebies provided by URconfi-Dent. If you have some questions regarding Free Gum Disease Gel, please contact URconfi-Dent for further details. Browse the "Free Health And Hygiene Samples" category if you want to discover more free samples, or explore the parent category — "Free Stuff And Samples UK."
Category: Free Stuff And Samples UK, Free Health And Hygiene Samples
Related Freebies