Free Mesoa Nourishing Moisturiser With CBD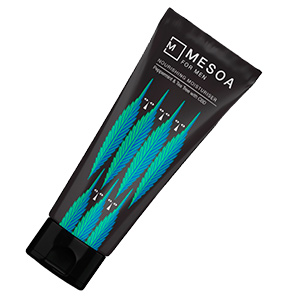 Free skin care sample for men are quite rare. But still there are several brands in the market that provide such a kind of production. Let us represent MESOA, a male lifestyle brand.
The company produces Nourishing Moisturizer with Peppermint & Tea, Tree, and CBD. MESOA is giving away free skin care sample for the two thousand lucky guys. Hurry since the number of free samples is limited. Follow the link below to visit the MESOA official website and claim your free sample.
Previous freebie: Free Eco Beauty Supply St. Ives Renewing Facial Moisturizer Collagen Elastin
Next freebie: Free Lancome Juicy Tubes Lip Gloss
In order to request Free Mesoa Nourishing Moisturiser With CBD, all you need to do is just click "Get FREEBIE", and you will see the free offer opened in a new tab. Next, you will get to the official page of MESOA, the company/brand, which is responsible for the free offer. BRUIT is in no way responsible for free samples & stuff presented on the MESOA website. BRUIT only provides links to freebies provided by MESOA. If you have some questions regarding Free Mesoa Nourishing Moisturiser With CBD, please contact MESOA for further details. Browse the "Free Skincare Samples" category if you want to discover more free samples, or explore the parent category — "Free Stuff And Samples UK."
Category: Free Stuff And Samples UK, Free Skincare Samples
Related Freebies