Free Copy Of Midnight Velvet Catalog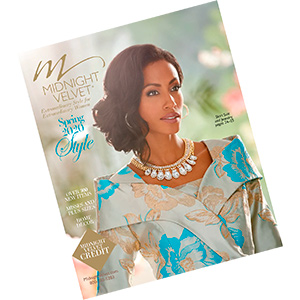 You know that you extraordinary and thereby deserves a unique style both in your living room and closet. Would you like to construct the house of your dreams with furniture, accessories, bedding, and more? Midnight Velvet is a brand that allows you to feel special. If you want to learn more about Midnight Velvet, you might order a free print copy of the Midnight Velvet catalog.
Follow the link below to visit the official Midnight Velvet website. Fill out the form, and wait for the free hard copy of the catalog is sent right to your doorstep. While you wait for a hard copy, you also might browse the online version of the Midnight Velvet catalog.
Previous freebie: Free Copy Of Monroe & Main Catalog
Next freebie: Free Emergency Pet Alert Sticker
In order to request Free Copy Of Midnight Velvet Catalog, all you need to do is just click "Get FREEBIE", and you will see the free offer opened in a new tab. Next, you will get to the official page of Colony Brands, the company/brand, which is responsible for the free offer. BRUIT is in no way responsible for free samples & stuff presented on the Colony Brands website. BRUIT only provides links to freebies provided by Colony Brands. If you have some questions regarding Free Copy Of Midnight Velvet Catalog, please contact Colony Brands for further details. Browse the "Free Catalogs" category if you want to discover more free stuff, or explore the parent category — "Free Catalogs And Magazines."
Category: Free Catalogs And Magazines, Free Catalogs
Related Freebies