Free Qualigifts Flip Flops Sample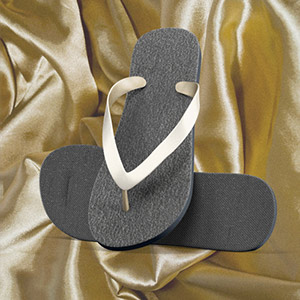 Do you want a pair of new flip flops? Why not to receive them for free? Fortunately, Qualigifts is giving away simple yet stylish pair of flip flops. These open-toe flip flop sandals make for breezy summer footwear, while the strong strap ensures a secure hold.
If you want to receive these flip flops in the mail, please follow the link to visit the Qualigifts official website and complete the form. We were unable to find any information about shipping fees. But please note that such fees might be applied in the next steps.
Previous freebie: Free Lander's All Natural Pest Repellent
Next freebie: Free PreEvent Sachet Sample
In order to request Free Qualigifts Flip Flops Sample, all you need to do is just click "Get FREEBIE", and you will see the free offer opened in a new tab. Next, you will get to the official page of QUALIGIFTS, the company/brand, which is responsible for the free offer. BRUIT is in no way responsible for free samples & stuff presented on the QUALIGIFTS website. BRUIT only provides links to freebies provided by QUALIGIFTS. If you have some questions regarding Free Qualigifts Flip Flops Sample, please contact QUALIGIFTS for further details. Browse the "Free Clothes" category if you want to discover more free stuff.
Category: Free Clothes
Related Freebies