Free Smoke And Carbon Monoxide Alarm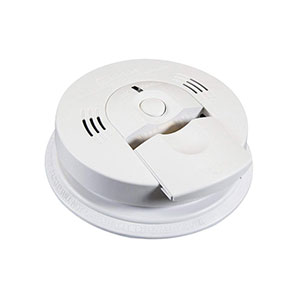 Airbnb is taking care of your safety and security and presents the unique gadget which will assist you and protect against smoke and carbon monoxide. This smart gadget is useful for both hosts and travelers. If you're an active member of the Airbnb community you will receive the gadget at no cost.
One gadget is limited per host for free. But you can order more alarms if required for an additional fee. Airbnb provides the worldwide delivery, excluding China, Japan, Cuba, North Korea, Iran, and Syria.
Previous freebie: Free Ancient Aliens Charm Set
Next freebie: Free Coffee Sample Set by Verified Coffee
In order to request Free Smoke And Carbon Monoxide Alarm, all you need to do is just click "Get FREEBIE", and you will see the free offer opened in a new tab. Next, you will get to the official page of Airbnb, the company/brand, which is responsible for the free offer. BRUIT is in no way responsible for free samples & stuff presented on the Airbnb website. BRUIT only provides links to freebies provided by Airbnb. If you have some questions regarding Free Smoke And Carbon Monoxide Alarm, please contact Airbnb for further details. Browse the "Free Gadgets Tech And Electronics" category if you want to discover more free stuff.
Category: Free Gadgets Tech And Electronics
Related Freebies