Free Brain Boost Coffee Supplement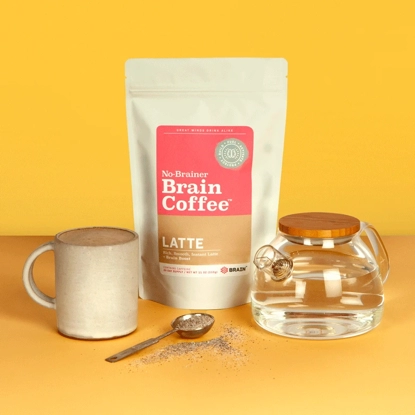 Boost your brain thanks to a special coffee-contained supplement developed by Brain. Today you have a chance to order a free sample of Brain Coffee Mocha, Brain Coffee Latte, or Brain Matcha Latte directly from the manufacturer. Hurry up since the number of free samples is limited. Complete the form and request your free sample right now!
Previous freebie: Free Artelac Every Day Eye Drops
Next freebie: Free Xyzal Allergy Relief Remedy
In order to request Free Brain Boost Coffee Supplement, all you need to do is just click "Get FREEBIE", and you will see the free offer opened in a new tab. Next, you will get to the official page of Brain, the company/brand, which is responsible for the free offer. BRUIT is in no way responsible for free samples & stuff presented on the Brain website. BRUIT only provides links to freebies provided by Brain. If you have some questions regarding Free Brain Boost Coffee Supplement, please contact Brain for further details. Browse the "Free Protein And Supplement Samples" category if you want to discover more free samples, or explore the parent category — "Free Coffee Samples."
Category: Free Coffee Samples, Free Protein And Supplement Samples
Related Freebies