Free Hilo Life Snacks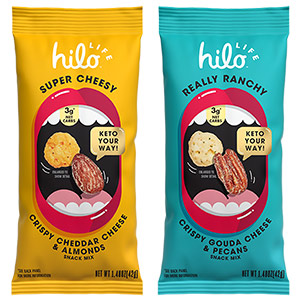 Are you the one who follow the keto diet? If so, you certainly must try brand new Free Hilo Life Snacks. Why not do it today? It's free. Follow the link below and visit the Inviting Foods, LLC official website where you can claim your free sample of Hilo Life Snacks.
Just follow the official instructions and the samples will be sent to your shipping address and delivered right to your doorstep. Don't think so long, act right now! Besides, it's absolutely free.
Previous freebie: Free Uncut Plant-Based Savory Chicken Burger
Next freebie: Free Magazine Subscription (Cosmo, Food & Wine, Parents, Etc.)
In order to request Free Hilo Life Snacks, all you need to do is just click "Get FREEBIE", and you will see the free offer opened in a new tab. Next, you will get to the official page of Inviting Foods, LLC, the company/brand, which is responsible for the free offer. BRUIT is in no way responsible for free samples & stuff presented on the Inviting Foods, LLC website. BRUIT only provides links to freebies provided by Inviting Foods, LLC. If you have some questions regarding Free Hilo Life Snacks, please contact Inviting Foods, LLC for further details. Browse the "Free Food And Drink Samples" category if you want to discover more free samples.
Category: Free Food And Drink Samples
Related Freebies