Free Persona VitaminPacks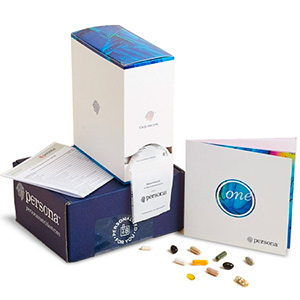 Of course, you know that your body requires various vitamins. And if you follow the healthy way of life, it's necessary to take them. The problem is that you don't know what kind of vitamins you need. Fortunately, Persona made it easy to pick a personalized vitamin pack right for you. Moreover, today you have a chance to order such a pack at no cost.
Follow the link below and request your free personalized Persona VitaminPacks. This free offer is available for the US residents of the Moms Meet club exclusively. Join the club right now and claim your free samples. It's free.
Previous freebie: Free Stash Tea Teabags
Next freebie: Free Curl Keeper Hair Treatment Samples
In order to request Free Persona VitaminPacks, all you need to do is just click "Get FREEBIE", and you will see the free offer opened in a new tab. Next, you will get to the official page of Vitamin Packs, Inc., the company/brand, which is responsible for the free offer. BRUIT is in no way responsible for free samples & stuff presented on the Vitamin Packs, Inc. website. BRUIT only provides links to freebies provided by Vitamin Packs, Inc.. If you have some questions regarding Free Persona VitaminPacks, please contact Vitamin Packs, Inc. for further details. Browse the "Free Health And Hygiene Samples" category if you want to discover more free samples.
Category: Free Health And Hygiene Samples
Related Freebies