Free Trial Offer From Totally Calcium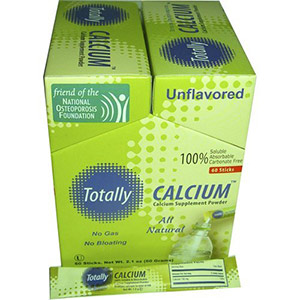 Your body requires calcium. And if you don't have enough of this element, you may experience various issues with your health. Totally CALCIUM® is a unique, unparalleled product that provides a 100% absorbable source of calcium for every group of people, no matter of the age or race.
If you have weight loss issues, osteoporosis, diabetes, and other systemic disorders, you should try the Totally CALCIUM® out. Fortunately, the company offers free samples. To claim the sample, please visit the official website by following the link below and request your free trial.
Previous freebie: Free Sample Of Sasmar® Personal Lubricant
Next freebie: Free All Natural Insect Repellent
In order to request Free Trial Offer From Totally Calcium, all you need to do is just click "Get FREEBIE", and you will see the free offer opened in a new tab. Next, you will get to the official page of Totally CALCIUM, the company/brand, which is responsible for the free offer. BRUIT is in no way responsible for free samples & stuff presented on the Totally CALCIUM website. BRUIT only provides links to freebies provided by Totally CALCIUM. If you have some questions regarding Free Trial Offer From Totally Calcium, please contact Totally CALCIUM for further details. Browse the "Free Health And Hygiene Samples" category if you want to discover more free samples.
Category: Free Health And Hygiene Samples
Related Freebies