Free TakeOff Adhesive Remover Wipes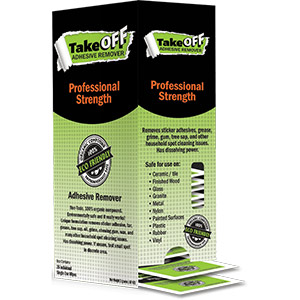 We bet you need to wipe something every day. If you're a housewife you face this issue regularly. So why not to try out TakeOff Adhesive Remover Wipes for free?
Thanks to these wipes you will not only remove dust, but also get rid of sticker adhesive, spilled or melted wax, gum, shoe scuff-marks, etc. To claim your free sample, please visit the TakeOff Wipe official website and complete the form. The free samples will be sent right to your doorstep in the mail.
Previous freebie: Free Revital U Smart Coffee Sample
Next freebie: Free 1-Year Subscription To Golf Digest Magazine
In order to request Free TakeOff Adhesive Remover Wipes, all you need to do is just click "Get FREEBIE", and you will see the free offer opened in a new tab. Next, you will get to the official page of TakeOff Wipe, the company/brand, which is responsible for the free offer. BRUIT is in no way responsible for free samples & stuff presented on the TakeOff Wipe website. BRUIT only provides links to freebies provided by TakeOff Wipe. If you have some questions regarding Free TakeOff Adhesive Remover Wipes, please contact TakeOff Wipe for further details. Browse the "Free Household Items" category if you want to discover more free samples.
Category: Free Household Items
Related Freebies