Free 3-Day Supply Of Hum Raw Beauty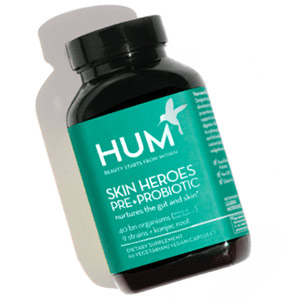 Would you like to make your skin shining and allow it to obtain natural tint? If so, your skin requires RAW BEAUTY, a unique blend of 39 Superfoods that help boost energy, metabolism, gut health and makes your skin radiant. Of course, you'd like to try such exciting remedy for free. Well, today you have a chance to take advantage of a 3-day trial of HUM RAW BEAUTY.
Follow the link below to visit the HUM Nutrition Inc. official website. Scroll down the page until you see a button titled "Get My Free Trial." Click the button, enter your email address, and follow the next steps, which will be sent to your email to request free samples.
Previous freebie: Free ProCare Health Multi-Vitamins
Next freebie: Free Condoms From Teen Source (CA)
In order to request Free 3-Day Supply Of Hum Raw Beauty, all you need to do is just click "Get FREEBIE", and you will see the free offer opened in a new tab. Next, you will get to the official page of HUM Nutrition Inc., the company/brand, which is responsible for the free offer. BRUIT is in no way responsible for free samples & stuff presented on the HUM Nutrition Inc. website. BRUIT only provides links to freebies provided by HUM Nutrition Inc.. If you have some questions regarding Free 3-Day Supply Of Hum Raw Beauty, please contact HUM Nutrition Inc. for further details. Browse the "Free Health And Hygiene Samples" category if you want to discover more free samples, or explore the parent category — "Free Skincare Samples."
Category: Free Skincare Samples, Free Health And Hygiene Samples
Related Freebies