Free Sample Of EatEnjoy Supplement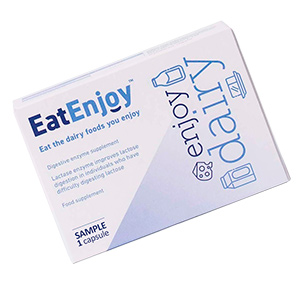 Are you suffering from digestive issues? Would you like to discover a remedy? Did you know that Digestive Enzymes break down food-derived fats, carbohydrates, and proteins into smaller substances that our bodies can use? Do you want to try a free sample of EatEnjoy supplement, which contains Digestive Enzymes? If so, we suggest you follow the link below.
Scroll down the page and pick the supplement you wish to receive. Add the free sample to your basket and proceed to checkout. By the way, Pharmavita Ltd, the company which stands behind the EatEnjoy brand accomplishes free shipping. So hurry since too many people are going to take advantage of the supplement. This free offer is available for the UK legal residents only.
Previous freebie: Free Comixology Comic Book
Next freebie: Free Brahmsley Fire Pit Table Worth Over £500
In order to request Free Sample Of EatEnjoy Supplement, all you need to do is just click "Get FREEBIE", and you will see the free offer opened in a new tab. Next, you will get to the official page of Pharmavita Ltd, the company/brand, which is responsible for the free offer. BRUIT is in no way responsible for free samples & stuff presented on the Pharmavita Ltd website. BRUIT only provides links to freebies provided by Pharmavita Ltd. If you have some questions regarding Free Sample Of EatEnjoy Supplement, please contact Pharmavita Ltd for further details. Browse the "Free Protein And Supplement Samples" category if you want to discover more free samples, or explore the parent category — "Free Stuff And Samples UK."
Category: Free Stuff And Samples UK, Free Protein And Supplement Samples
Related Freebies