Free Compression Socks From Comprogear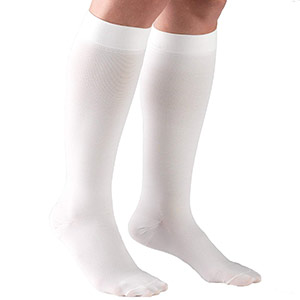 Are you ready to reveal the secret of athletes, which has been hidden for years? Yeah, we're talking about the compression socks. Just recently the virtues of the compression socks were revealed to the wider audience.
Such kind of socks is suitable for pregnant women, nurses, computer workers, and other people who stand for many hours within a day. If you'd like to receive a pair of compression socks for free, please follow the link and you will get to the ComproGear official website.
Scroll down the page until you see a form. Fill in the form and click the submit button, and wait for the compression socks will be sent to your shipping address in the mail.
Previous freebie: Free Super Hong Kong Baseball Cap
Next freebie: Free Tubi 60 T-Shirt & Swag
In order to request Free Compression Socks From Comprogear, all you need to do is just click "Get FREEBIE", and you will see the free offer opened in a new tab. Next, you will get to the official page of ComproGear, the company/brand, which is responsible for the free offer. BRUIT is in no way responsible for free samples & stuff presented on the ComproGear website. BRUIT only provides links to freebies provided by ComproGear. If you have some questions regarding Free Compression Socks From Comprogear, please contact ComproGear for further details. Browse the "Free Clothes" category if you want to discover more free stuff.
Category: Free Clothes
Related Freebies