Free Cannonball T-Shirt For Musicians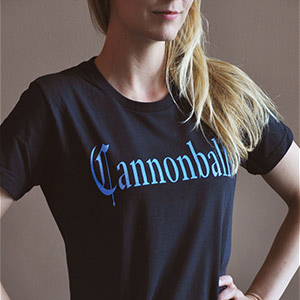 No doubt you wonder why the free T-Shirt is only for musicians. The answer is simple. Cannonball wants you to visit their store and try Play any new Cannonball trumpet, saxophone, clarinet, or other musical instrument.
Once you have done it, you may return to the Cannonball official website and complete the form. Why you can't just fill out the form? You may try, but they request you to fill the field with a model and serial number of the instrument played.
Previous freebie: Free AussieHeartHero T-Shirt
Next freebie: Free AA Best Bail Bonds T-Shirt
In order to request Free Cannonball T-Shirt For Musicians, all you need to do is just click "Get FREEBIE", and you will see the free offer opened in a new tab. Next, you will get to the official page of Cannonball, the company/brand, which is responsible for the free offer. BRUIT is in no way responsible for free samples & stuff presented on the Cannonball website. BRUIT only provides links to freebies provided by Cannonball. If you have some questions regarding Free Cannonball T-Shirt For Musicians, please contact Cannonball for further details. Browse the "Free T Shirts" category if you want to discover more free stuff, or explore the parent category — "Free Clothes."
Category: Free Clothes, Free T Shirts
Related Freebies