Free Bayview Prep Stcikers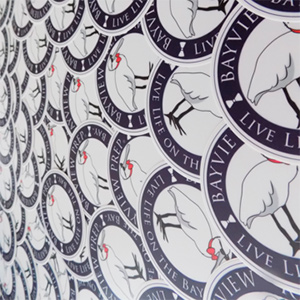 If you live in Florida you most likely heard about Bayview Prep, the brand that produces coastal clothing and supports species thrive. According to the statement published on the brand's official about page, you should feel comfortable no matter where you wear their clothes, whether it will be a night club or a beach.
No matter do you like their clothes or not, you have a chance to order a Bayview Prep sticker pack at no cost. You don't even need to cover shipping fees. The only thing they want you to do is to take a selfie with their stickers and to share it on Instagram. Follow the link below and fill out the form to claim your free sticker pack, and the free stickers will be sent to your shipping address in the mail.
Previous freebie: Free 2-Year Subscription To Shape Magazine
Next freebie: Free Moro Cosmetics Shea Hand Cream
In order to request Free Bayview Prep Stcikers, all you need to do is just click "Get FREEBIE", and you will see the free offer opened in a new tab. Next, you will get to the official page of BAYVIEW PREP, the company/brand, which is responsible for the free offer. BRUIT is in no way responsible for free samples & stuff presented on the BAYVIEW PREP website. BRUIT only provides links to freebies provided by BAYVIEW PREP. If you have some questions regarding Free Bayview Prep Stcikers, please contact BAYVIEW PREP for further details. Browse the "Free Stickers" category if you want to discover more free stuff.
Category: Free Stickers
Related Freebies