Free The Lucky Knot Stickers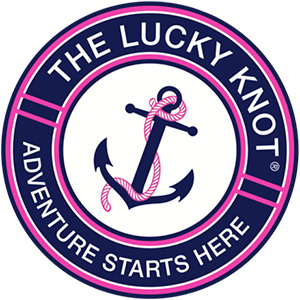 Are you eager to receive a new sticker? Do you want to stick a decal belonging to your favorite brand to your laptop? Don't miss an opportunity to request a free sticker pack from THE LUCKY KNOT. Yeah, we're not mistaken, THE LUCKY KNOT is giving away free stickers. Follow the link below to visit a special page on the official THE LUCKY KNOT website.
Fill in the form with your contact details and request free stickers. Please note that due to the high demand for free stickers, it may take a while before you receive a parcel to your mailbox.
Previous freebie: Free Hair & Skincare Product Samples From Rituals Cosmetics
Next freebie: Free Black Cat Fireworks Sticker
In order to request Free The Lucky Knot Stickers, all you need to do is just click "Get FREEBIE", and you will see the free offer opened in a new tab. Next, you will get to the official page of THE LUCKY KNOT, the company/brand, which is responsible for the free offer. BRUIT is in no way responsible for free samples & stuff presented on the THE LUCKY KNOT website. BRUIT only provides links to freebies provided by THE LUCKY KNOT. If you have some questions regarding Free The Lucky Knot Stickers, please contact THE LUCKY KNOT for further details. Browse the "Free Stickers" category if you want to discover more free stuff.
Category: Free Stickers
Related Freebies