Free Apple Pay Decals Kit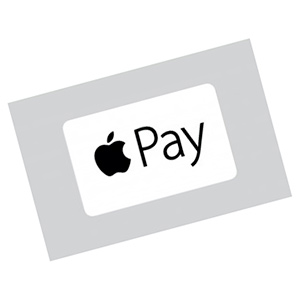 This free offer mostly fits store owners, not a regular audience. But still, since you can receive these stickers for free, we can't miss this offer out. If you own a store and accept Apple Pay, you no doubt would like to inform your consumers about it, isn't it? Did you know that you can order an Apple Pay Decals Kit officially and at no cost?
The decal kit will be sent to your business/home address right from Apple Inc. Follow the link below and you will get to the official Apple Pay Supplies website. You will see the list of what you will respective, including One glass decal, Two register decals, and Six terminal decals.
Scroll down the page and you will see the link titled "Place Order." Click the link and submit your order. Provide your business address, and free Apple Decals will be sent right to your doorstep.
Previous freebie: Free 2-Year Subscription To Better Homes & Gardens Magazine
Next freebie: Free One-Year Subscription To Good Housekeeping Magazine
In order to request Free Apple Pay Decals Kit, all you need to do is just click "Get FREEBIE", and you will see the free offer opened in a new tab. Next, you will get to the official page of Apple Inc., the company/brand, which is responsible for the free offer. BRUIT is in no way responsible for free samples & stuff presented on the Apple Inc. website. BRUIT only provides links to freebies provided by Apple Inc.. If you have some questions regarding Free Apple Pay Decals Kit, please contact Apple Inc. for further details. Browse the "Free Stickers" category if you want to discover more free stuff.
Category: Free Stickers
Related Freebies