Free Purely PŪRCBD™ Samples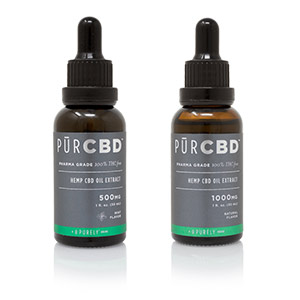 Are you dreaming of a healthy immune system, clear state of mind, relaxation, and taking nervousness upon control? If so, we would recommend you to order the PŪRCBD™ Free Samples. These CBD samples are made of 100% natural USA grown hemp and have no toxins.
To order your free sample pack, please follow the link below and you will get to the PURELY official website. Click the button "Order Your Free Sample," and proceed to checkout. Don't miss a chance to receive free CBD samples in the mail.
Previous freebie: Free Vegeaqua Fruit & Vegetable Wash
Next freebie: Free Cosmetic Product Samples From Samples Avenue
In order to request Free Purely PŪRCBD™ Samples, all you need to do is just click "Get FREEBIE", and you will see the free offer opened in a new tab. Next, you will get to the official page of Tiffiney Enterprises LLC, the company/brand, which is responsible for the free offer. BRUIT is in no way responsible for free samples & stuff presented on the Tiffiney Enterprises LLC website. BRUIT only provides links to freebies provided by Tiffiney Enterprises LLC. If you have some questions regarding Free Purely PŪRCBD™ Samples, please contact Tiffiney Enterprises LLC for further details. Browse the "Free CBD Samples" category if you want to discover more free samples.
Category: Free CBD Samples
Related Freebies