Free Vegeaqua Fruit & Vegetable Wash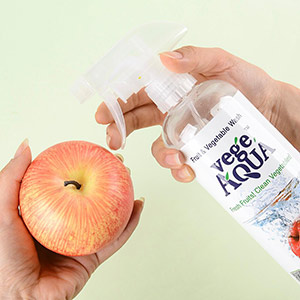 If you take care not only about health and wellness, but also about hygiene, you aren't only following healthy diets, but also aware of sanitation and cleanliness to avoid desiases. If you one of such people, we would recommend you to use a vegeAQUA Fruit & Vegetable Wash.
The product is provided by a Korean brand. However, thanks to the 0.8Liter platform, Vegeaqua Fruit & Vegetable Wash may be delivered overseas. Follow the link below to visit the 0.8L website and claim your free sample.
Previous freebie: Free Little Hero Reusable Bag
Next freebie: Free Purely PŪRCBD™ Samples
In order to request Free Vegeaqua Fruit & Vegetable Wash, all you need to do is just click "Get FREEBIE", and you will see the free offer opened in a new tab. Next, you will get to the official page of 08liter Corp., the company/brand, which is responsible for the free offer. BRUIT is in no way responsible for free samples & stuff presented on the 08liter Corp. website. BRUIT only provides links to freebies provided by 08liter Corp.. If you have some questions regarding Free Vegeaqua Fruit & Vegetable Wash, please contact 08liter Corp. for further details. Browse the "Free Household Items" category if you want to discover more free samples.
Category: Free Household Items
Related Freebies