Free LiveIntentional Weekly T-Shirt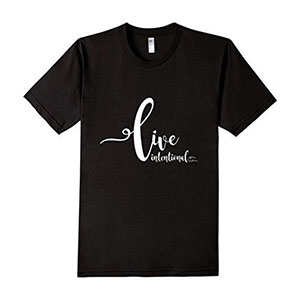 LiveIntentional Weekly is giving away free T-Shirts. To obtain the one for free just answer a few questions. Generally speaking, you may just choose the option "I don't know what this is, I just want a t-shirt."
But still, the survey consists of only four simple questions. Just fill out your answers and leave your shipping address, and if selected, the LiveIntentional Weekly T-Shirt will be delivered right to your inbox..
Previous freebie: Free Awesome T-Shirt
Next freebie: Free Instructure Canvas T-Shirt
In order to request Free LiveIntentional Weekly T-Shirt, all you need to do is just click "Get FREEBIE", and you will see the free offer opened in a new tab. Next, you will get to the official page of LiveIntentional Weekly, the company/brand, which is responsible for the free offer. BRUIT is in no way responsible for free samples & stuff presented on the LiveIntentional Weekly website. BRUIT only provides links to freebies provided by LiveIntentional Weekly. If you have some questions regarding Free LiveIntentional Weekly T-Shirt, please contact LiveIntentional Weekly for further details. Browse the "Free T Shirts" category if you want to discover more free stuff, or explore the parent category — "Free Clothes."
Category: Free Clothes, Free T Shirts
Related Freebies