Free Vapemeds T-Shirt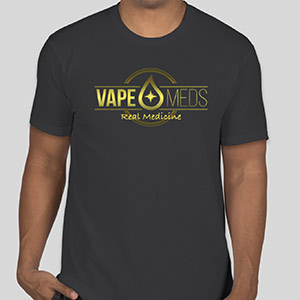 Vapemeds wants you to comment on their promotion. In exchange, the company is giving away 50 T-Shirts. Please hurry since the number of free T-Shirts is limited. Follow the link below to visit the Vapemeds official website.
Scroll down until you see the header "Tell us where to send your FREE Vapemeds T-shirt." You will see a form below. Fill in the form and click the "Submit" button to claim your free T-Shirt. Please note that the number of free T-Shirts is limited.
However, even if you were late, you sill have a chance to receive a T-Shirt form Vapemeds. Scroll down the page until you see the headline "CONTACT US and/or GET ON OUR FREE GIVEAWAY LIST!" Submit another form to join the giveaway list. Don't forget to elect your size. Good luck!
Previous freebie: Free Sports Unlimited T-Shirt
Next freebie: Free Heartland Yoga T-Shirt
In order to request Free Vapemeds T-Shirt, all you need to do is just click "Get FREEBIE", and you will see the free offer opened in a new tab. Next, you will get to the official page of Vapemeds, the company/brand, which is responsible for the free offer. BRUIT is in no way responsible for free samples & stuff presented on the Vapemeds website. BRUIT only provides links to freebies provided by Vapemeds. If you have some questions regarding Free Vapemeds T-Shirt, please contact Vapemeds for further details. Browse the "Free T Shirts" category if you want to discover more free stuff, or explore the parent category — "Free Clothes."
Category: Free Clothes, Free T Shirts
Related Freebies