Free Overlord Knives For Product Testers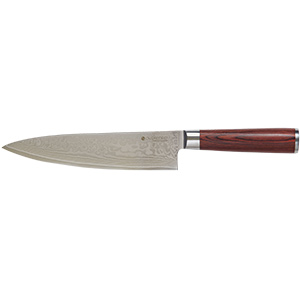 Did you know that your safety in the kitchen very depends on a knife? It must be sharp, and you must use it with assurance. And when you use the knife correctly, you never hurt yourself. When the knife is made properly, according to standards, it's always easy to use. Would you like to receive such a knife for free? Fortunately, today we may provide you such an opportunity.
Follow the link below and join the Overlord Knives product testing program. Visit the official website of the company and scroll down the page. You will see a form. Fill in the form, and they will send you their excellent knives.
Previous freebie: Free Lane Bryant Plus-Size Clothing Samples For Covert Clients
Next freebie: Free 2021 Fellowship Calendar
In order to request Free Overlord Knives For Product Testers, all you need to do is just click "Get FREEBIE", and you will see the free offer opened in a new tab. Next, you will get to the official page of Cocktail Kingdom, the company/brand, which is responsible for the free offer. BRUIT is in no way responsible for free samples & stuff presented on the Cocktail Kingdom website. BRUIT only provides links to freebies provided by Cocktail Kingdom. If you have some questions regarding Free Overlord Knives For Product Testers, please contact Cocktail Kingdom for further details. Browse the "Free Household Items" category if you want to discover more free stuff.
Category: Free Household Items
Related Freebies