Free Goodies & Offers For Newborn Babies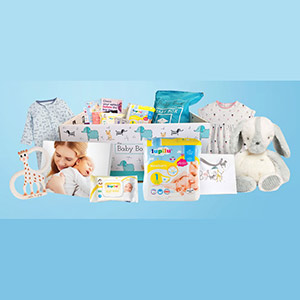 Do you want to receive a box full of incredible baby freebies? Claim a Baby Box from Lidl for free. In order to order this box, please visit the official website of Your Baby Club. Choose the one from numerous options and fill out the form.
After registration, you will get access to a variety of baby freebies, including 56 Pack of Lupilu Baby Wipes, 24 Pack of Lupilu Nappies, and even a chance to win £1000s worth of products.
Previous freebie: Free Moltex Nature Maxi Nappies
Next freebie: Free Huggies DryNites® Pyjama Pants
In order to request Free Goodies & Offers For Newborn Babies, all you need to do is just click "Get FREEBIE", and you will see the free offer opened in a new tab. Next, you will get to the official page of FanFinders Ltd, the company/brand, which is responsible for the free offer. BRUIT is in no way responsible for free samples & stuff presented on the FanFinders Ltd website. BRUIT only provides links to freebies provided by FanFinders Ltd. If you have some questions regarding Free Goodies & Offers For Newborn Babies, please contact FanFinders Ltd for further details. Browse the "Free Newborn Baby Stuff" category if you want to discover more free stuff, or explore the parent category — "Free Stuff And Samples UK."
Category: Free Stuff And Samples UK, Free Newborn Baby Stuff
Related Freebies