Free Nioxin Hair Loss Repair System Kit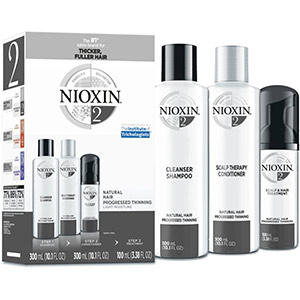 To deal with hair loss you must apply the system approach. And if you're experiencing hair loss issues or your hair are thin, we would recommend you to try NIOXIN System solutions. System 1 is specially formulated as a hair thickening treatment, delivering denser-looking hair.
In order to claim this free hair growth and treatment sample you must have a Facebook account since you need to connect to BzzAgent. Please follow the link and you will get to a promotion page by BzzAgent. Click the "Connect, Facebook" button, or complete the form if you're already connected and follow the further instructions to receive the free samples.
Previous freebie: Free Fiesta Seasoning Organic Salt
Next freebie: Free 10-Day Clinique Foundation Sample
In order to request Free Nioxin Hair Loss Repair System Kit, all you need to do is just click "Get FREEBIE", and you will see the free offer opened in a new tab. Next, you will get to the official page of Coty inc., the company/brand, which is responsible for the free offer. BRUIT is in no way responsible for free samples & stuff presented on the Coty inc. website. BRUIT only provides links to freebies provided by Coty inc.. If you have some questions regarding Free Nioxin Hair Loss Repair System Kit, please contact Coty inc. for further details. Browse the "Free Hair Growth And Treatment Samples" category if you want to discover more free samples.
Category: Free Hair Growth And Treatment Samples
Related Freebies